The drill-through tweak has long been an interesting and logical thing to do.
The "threads" in the plinth are quickly worn out and no longer possible to tighten evenly on all three holes.
With the first and only cartridge on my P5 the problem wasn't there on my table, but I have to keep this thread going, right?
Old screws removed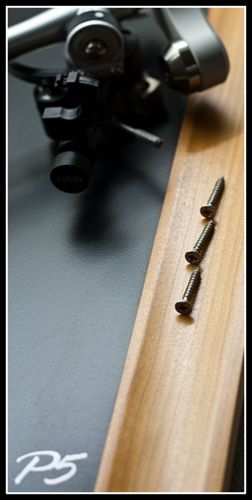 Loosen the signal cables, and the arm is free.