I had run a recent thread on my AT 8008 repair, which is one of my better ones. This one got the original stylus bonded to a surrogate AT stylus holder, as far as I can tell the suspensions of these holders are the same. In this instance I'd trust an AT holder over an aftermarket one, but each case is different.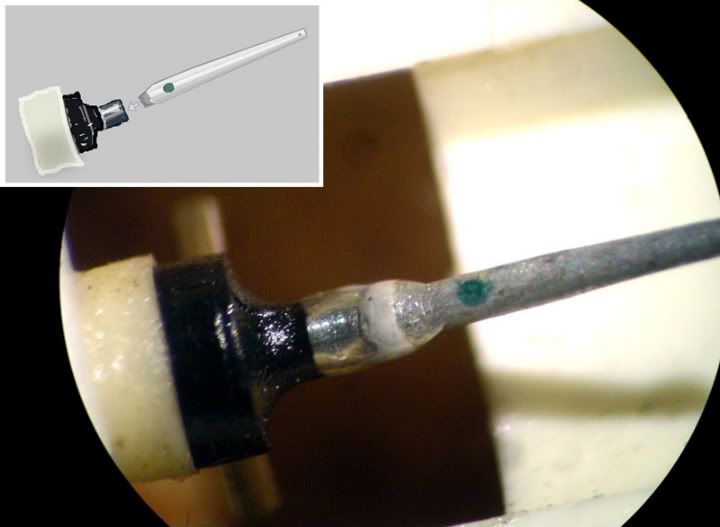 I presently believe in using two-part cement (Epoxy) and have several types. My method requires two or three applications spread over 24hrs. First application is just to join the sections and hold position only; subsequent application(s) are for increased strength and uniformity. I've reinserted diamonds into cantilevers twice (difficult) and joined Frankenstylus creations a number of times. Have not graduated to a MC yet, because I don't have any. Have tried the cactus spine once, it works and is useful when I have no way to join two tubes directly.
By the way, I have lost a few cantilevers and stylus bits on the garage floor. I've found all but one. Best way was to sweep the floor and look at the pile of dirt. The wayward piece is usually in it. Have found tiny screws and nuts this way too. I examine tips under the microscope for damage, have not seen any.
I had a favorite Shure M95ED that evidently rotted off from years of isopropyl cleaning. I managed to find it and resurrect it into something else (maybe a Shure-Realistic cartridge) eventually.