A simple enough song open to interpretation and one
The Who
still like to play live,
Substitute
held one of the most complicated management behind-the-scenes controversies in Pop.
.
http://www.youtube.com/watch?v=_ZUMg6Ma ... re=related
.
Record producer
Shel Talmy
arrived in England from the US in 1962 and set to work with the Bachelors and an unknown group called the Ravens - they later changed their name to
The Kinks
and had a huge Shalmy produced hit with
You Really Got Me
. This monumental single has been cited as one of the most important to modern day Rock and Metal and will be featured in a future Single of the Week.
Talmy was already working with The Who and the band were signed to Decca in the US and their subsidiary label in the UK Brunswick. On hearing the Kinks' new hit Pete Townshend was inspired to write
My Generation
, a big breakthrough for the band.
By March 1966 The Who were becoming an institution at their peak with a string of fine hits behind them until one of the Who's managers,
Kit Lambert
, "fired" Talmy, who later sued for breach of contract and won, Talmy owned the tapes to the My Generation LP which was eventually re-released in 2002.
The situation was further complicated by the legal problems over record label companies, in March 1966 The Who had released
Substitute
on Robert Stigwood's new label
Reaction
with
Instant Party
(Circles)
Reaction 591001
on the B side - this seemed to be a re-recorded/remixed version from the
Brunswick 05956
A Legal Matter
B side version of Instant Party with backing vocals instead of the French horn played by John Entwistle. The song was included on the EP
Ready Steady Who
as "Circles".
Also in March 1966 Substitute was released on
Reaction 591001
, same serial number though on a greenish label instead of blue with the B side
Waltz for A Pig - The Who Orchestra
, the Who Orchestra being the Graham Bond Organisation, the song title being cited as a cheeky reference to the Who's former producer!
.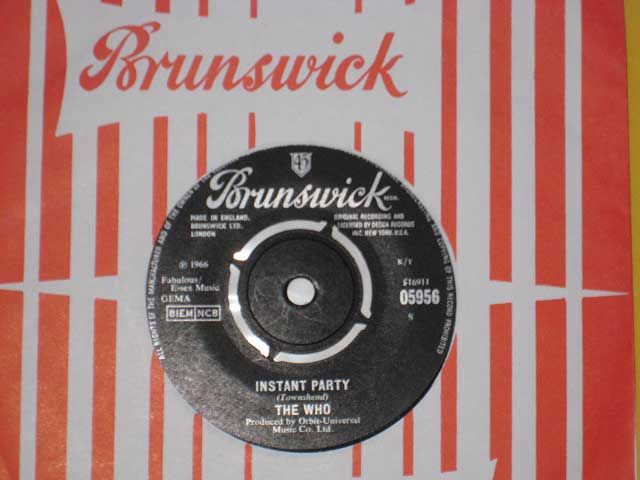 .
http://www.youtube.com/watch?v=Bj1l7j73D2I
.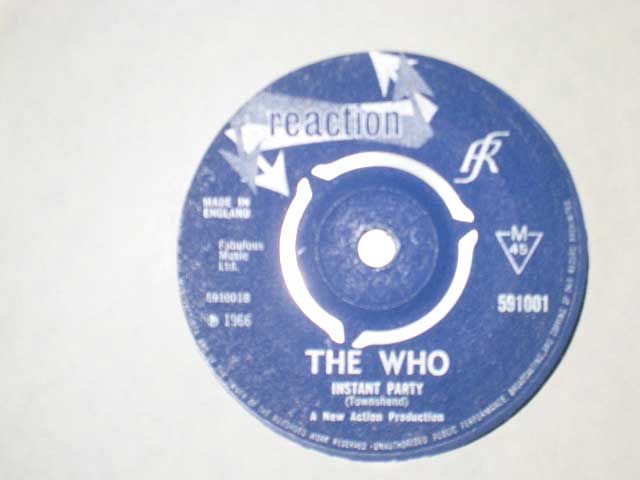 .
http://www.youtube.com/watch?v=JOXRAQIWiyY
.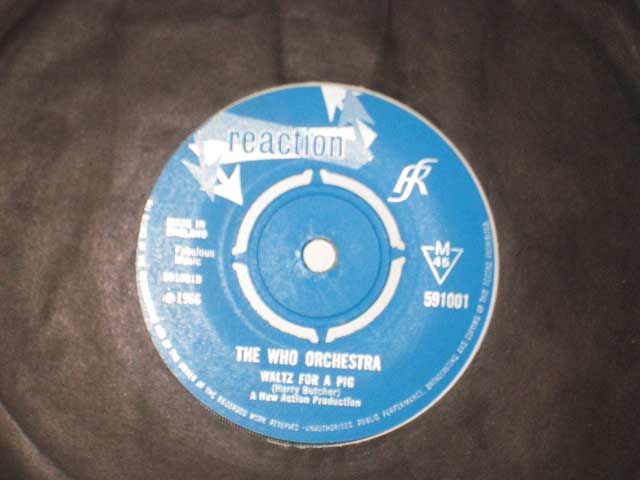 .