I decided to liven up my interest in my turntable and my record collection by making it more user friendly.
First of all, fixing the cover hinges so I won't have to remove the cover entirely when playing records. The springs in the hinges broke the plastic overtime. I drilled through the hinges from side to side and inserted nails through them to hold the springs in place and covered the broken plastic with painted shapelock. I couldn't find replacement hinges anywhere.
Second, I integrated a complete phono preamp with its power supply within the turntable's chassis. This also required a power switch for the entire system because the amp's power supply is wired in parallel to the power input of the turntable and I didn't want it to be active all the time that the turntable is connected to the wall socket. My first attempt at wiring the amp in the chassis failed because it added a lot of electrostatic hum and interference. After some experimenting I found out that these interferences are caused due to faulty cable I used for wiring (speaker cable). I changed the cable to a musical instruments shielded cable and that fixed the hum problem completely.
Third, I bought a new belt on the web and it fixed the lag problem the turntable seemed to have with the old belt.
After downloading the service manual and completing the hacks and the setup, the turntable works better, takes less space on my desk and is much easier to connect to my powered speakers.
The entire chassis view.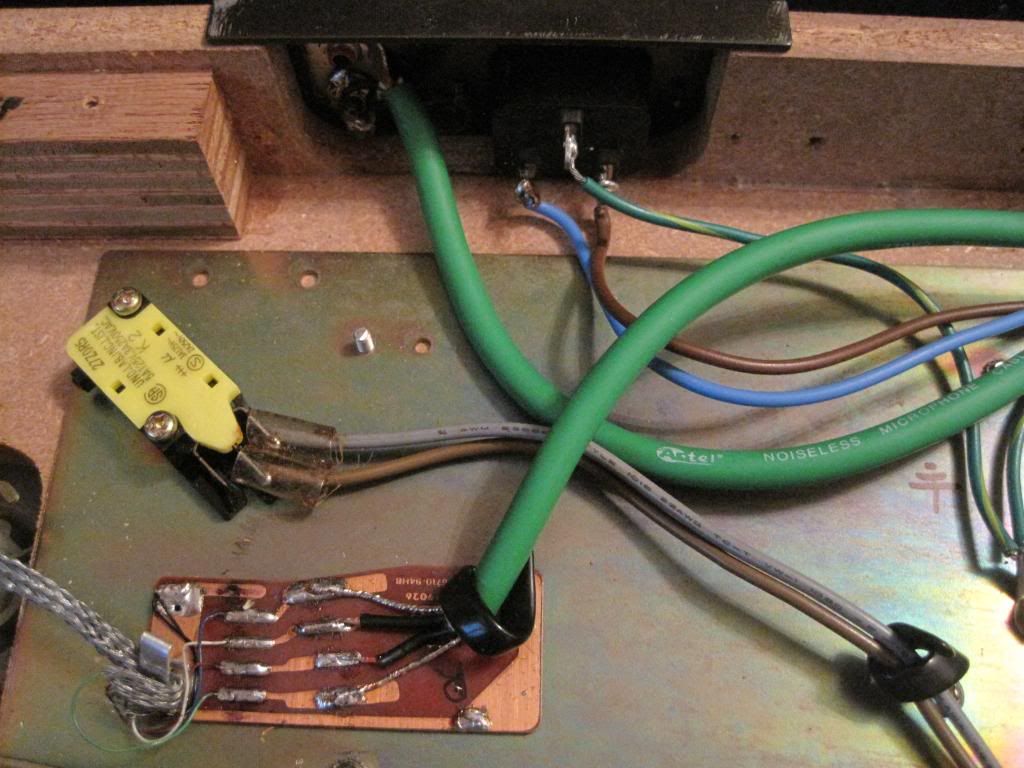 The input and the output of the amp.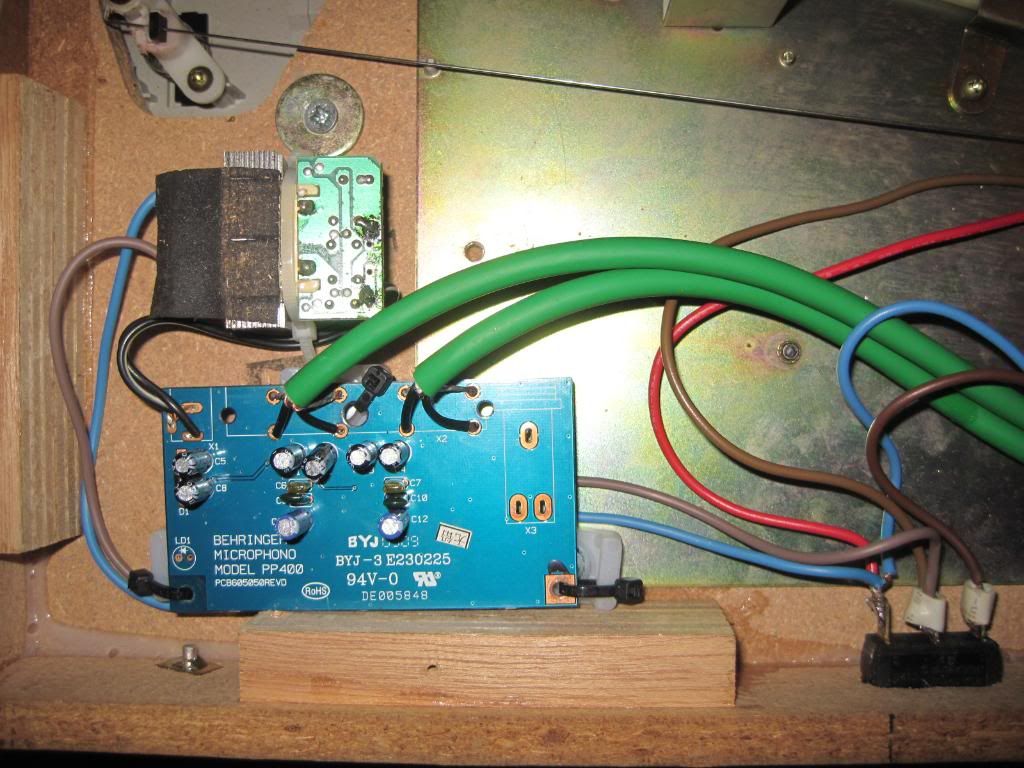 The preamp and the power supply.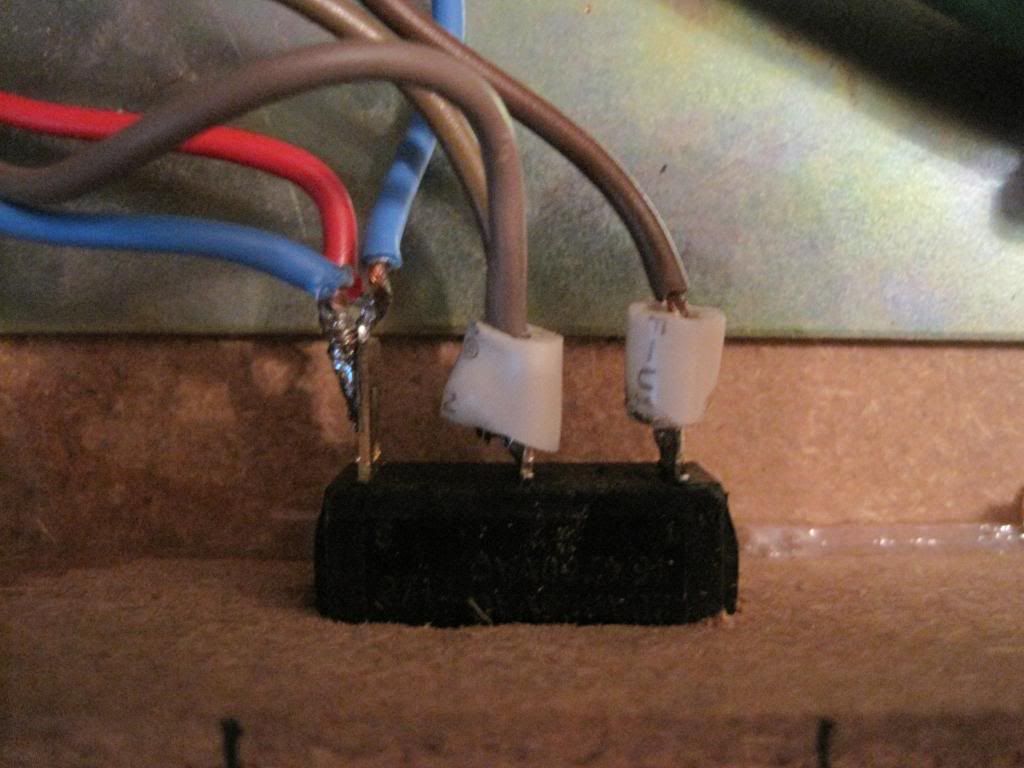 The power switch.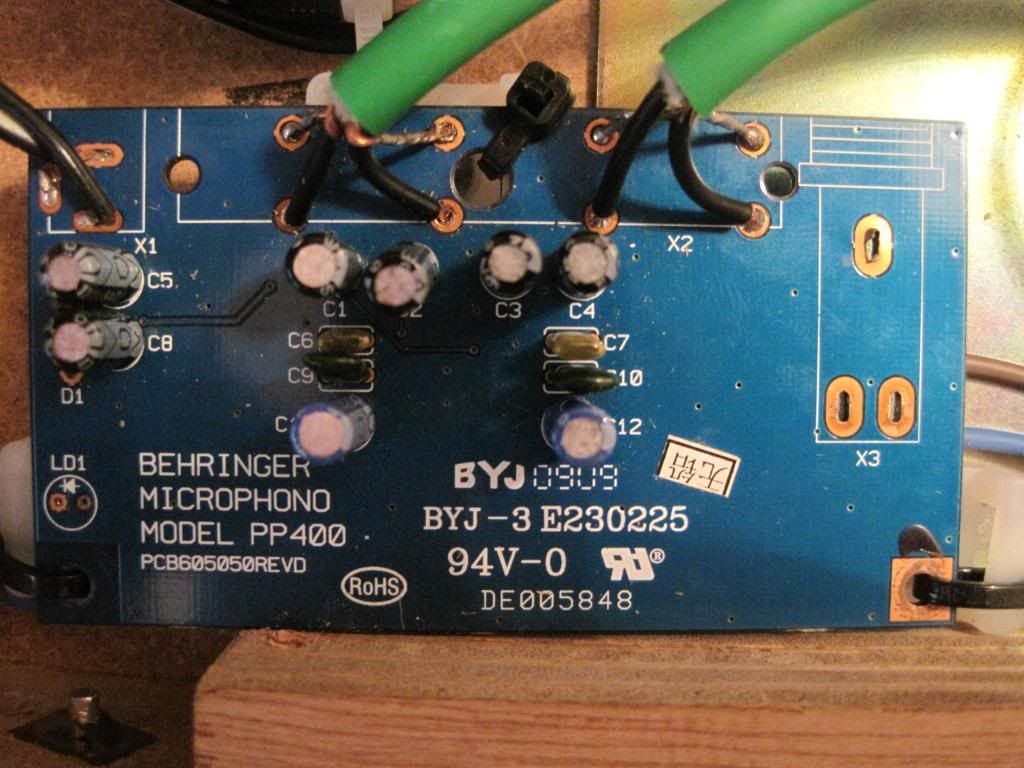 Preamp closeup.
Power supply closeup.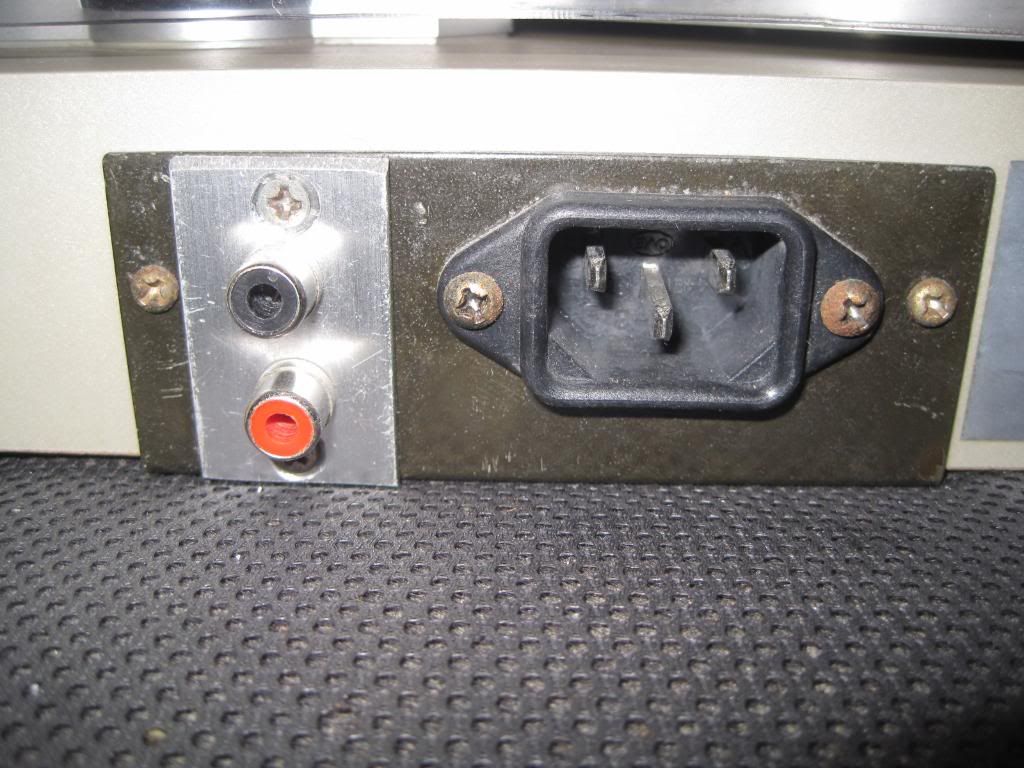 Rear Panel.
Front Panel.
The fixed hinge.